If you are not happy about your smile because some of your teeth are discoloured or misshapen, West Road Dental Practice can help. We offer a range of cosmetic treatments including veneers. Interested? Here are all the basics you need to learn about veneers, their benefits, cost, and aftercare.
What are teeth veneers?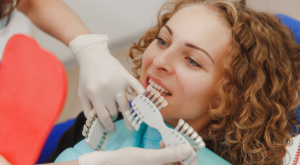 A veneer is a custom-made thin moulding that is crafted out of porcelain, and it is bonded to the front surface of the tooth. An Oakham dentist may recommend this cosmetic dental solution to improve the look of crooked, misshapen, chipped, or stained teeth. Veneers may also be used to cover gaps between teeth when braces may not be suitable.
How do teeth veneers work?
Veneers are dental cosmetic treatments that are meant to cover only the front surface of teeth. They should mimic the colour, shape, and size of your teeth to create a natural look. It's important to work with the right dentist who can help you choose the most precise shade of porcelain when customizing teeth veneers in the UK. That way, you can be sure that the results will truly match your natural teeth.
How much do teeth veneers cost?
The cost of teeth veneers in the UK would vary from one dental practice to another, but it usually depends on the type you choose, the brand used by your dentist, the dentist's expertise, and the cost of living in your area. The treatment cannot be covered by insurance because of its cosmetic nature.
What are the benefits of dental veneers?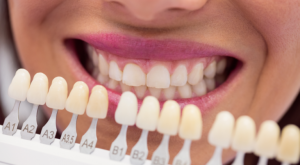 Veneers enhance the appearance of your teeth, so your smile looks brighter and even. They can even be used to treat cosmetic issues such as a chipped or broken tooth, gaps in teeth, severe discolouration or uneven colouring that cannot be fixed with whitening, unusually shaped teeth, or smaller-than-average teeth.
How to take care of your veneers after they are placed
Your gums might feel a bit sore after treatment, but this is normal and it should ease up in a few days. Just be sure to brush your teeth carefully and gently. Veneers are generally easy to maintain because they require the same care as your normal teeth. Don't forget to regularly brush your teeth, floss, and come in for routine dental check-ups and professional cleaning to keep them in good shape.
To learn more about veneers, reach out to us at West Road Dental Practice. We have a well-known Oakham dentist who can share more information and help you decide if it is the right cosmetic dental treatment that you need to improve your smile. If you do decide to get teeth veneers in the UK, our in-house dentist will do the procedure.