The dental crown is a protective covering that is placed around a damaged tooth to protect it and restore its function and aesthetics. Also known as a 'dental cap,' it is essentially a false tooth that can also be used with a dental implant to completely replace a missing tooth. If you're interested, you can visit a dental crown specialist who can do the procedure in a straightforward process. It's also important to learn a bit more about the treatment so you can decide if it's the right solution for you. Read on to learn all the basics you need to know about dental crowns.
1. When do you need a dental crown?
An Oakham dentist may recommend dental crowns for a number of reasons. You might need it if you have discoloured fillings or a root filling that needs protection for the remaining tooth. It may also be done to help hold a denture or bridge firmly in place.
2. How long do dental crowns last?
The life expectancy of a dental crown is around five to 15 years, but its longevity will ultimately depend on the material and how well you take care of it. Since it is made of artificial material, it should not decay. However, damage could start where the crown's edge joins the tooth, so be sure to keep that area clean and healthy by flossing & brushing regularly. See your dentist for routine cleaning and dental exams. You should also avoid chewing on hard food, sticky food, and ice.
3. What are dental crowns made of?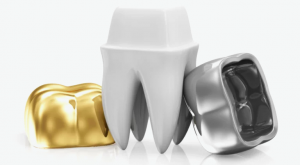 A dental crown specialist can use a variety of materials to suit your needs and your budget. The options include metal, porcelain, ceramic, gold, resin, zirconia, stainless steel, palladium, and silver. Most patients want crowns that closely match the colour of their natural teeth. In this case, porcelain and ceramic are often the best choices. For the back teeth, metal may be the better option for its durability.
4. How much does it cost to replace a dental crown?
If your existing dental crown is damaged or has reached the end of its lifespan, see an Oakham dentist as soon as you can for a replacement. The cost will depend on the material, customizations, and how many crowns are necessary. You might want to compare costs between at least two reputable dentists who specialize in dental crowns.
5. What type of dentist specializes in crowns?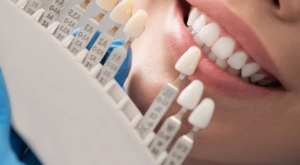 A prosthodontist is a dental crown specialist. This is a dentist who has completed their dental schooling along with three or more additional years of advanced education and training. They are trained to effectively restore the mouth using their specialist skills and knowledge, and by applying the latest modern materials and techniques. Their goal is to fully restore your mouth to its optimal appearance and function, so you can minimize the need for future dental treatment and maintain your teeth for as long as possible.
West Road Dental Practice has a dental crown specialist in Oakham. Our Oakham dentist offers the treatment at an affordable price. If you are considering dental crowns to improve or restore your smile, feel free to call us to book an appointment with our prosthodontist.